If you are a current or former USPS employee dealing with a workplace legal issue, you've come to the right place. For over a quarter century the attorneys at Melville Johnson PC have been vigorously defending United States Postal Service employees at the agency level, before Merit Systems Protection Board Administrative Law Judges, the full three-member MSPB panel, and all the way up to the United States Supreme Court. We are ready to fight for you!
USPS employees, supervisors, and managers are entitled to numerous rights and protections under the Civil Service Reform Act of 1978. The Merit Systems Protection Board oversees these rights both substantively and procedurally, which include the ability to appeal a variety of adverse personnel actions to the MSPB such as wrongful terminations, suspensions, discipline and demotion, discrimination, sexual harassment, reductions in force, rejection of disability benefits, retaliation for filing a whistleblower claim, unfair treatment and more.
Experience Counts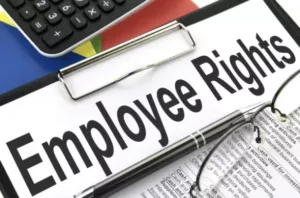 The lawyers at Melville Johnson PC have the experience and expertise to protect your rights as a USPS employee in all aspects of Merit Systems Protection Board and Federal Employment Law. We have defended thousands of federal employees from coast-to-coast for over twenty-five years, and can help protect your interests and provide you with the rigorous representation you'll need.
Dealing with sexual harassment, discrimination, wrongful discipline or termination from employment will no doubt mark a time of tension and strain in your life. Having skilled attorneys in your corner who know the USPS and MSPB process and can guide you though it can ease much of the burden.
If you are a current or former USPS employee with a federal employment law issue, we encourage you to fill out the form to your right or give us a call at (888) 594-0424 for a case evaluation. We look forward to hearing from you!